Work with Leonie
Imagine a life where you live from your heart with love.
Not from your head with fear.  
You feel freedom with each breath and you are living your truth.
Are you a woman who has awoken to her spiritual path? You know this is a journey of surrender, support, and self-love. You know you are intuitive and you can feel the divine love from Spirit flow through you. You are seeking to deepen your purpose, to be of service, to awaken the planet.  
However, you feel separate from yourself. You don't know how to fully trust yourself and your intuition. You know your fear is holding you back. You are manifesting chaos in your life. You feel stuck.  You know you need support, but not sure with who, or how or even why?
You just know you need to listen to the inner whispers of your heart.
What is an Intuitive Guidance session?
It is a sacred journey we take to meet and clear subconscious fear and negative belief patterns that are holding you back from living your best possible life. Your mind is creating your reality.
During this process we will work with your energetic body and subconscious mind. The process involves deep meditative states, a chakra analysis, journeys to release subconscious patterns and channelled messages.
One of my clients described it as being Elsa from Frozen 2. Taking a sacred journey into a cave and emerging as her true self.  I will guide you every step of the way to meet and release your fear so you can embody of life filled with magic and miracles.
You are enough. You are perfectly imperfect. You are worthy of unconditional love. You are free to step into your power.
​​​​​​​To feel connected as one. To be reunited with parts of yourself that have felt disconnected. You don't need to be fixed or healed.
​​​​​​​I will guide you to restore your own wholeness.

"I found Leonie by discovering her book Mother Om. It is filled with empathy, compassion and loving guidance which helped me get my head around coming into my new role as a Mother of two.
I felt a calling to work with her. There was a big part of my life that felt unfilled. Leonie's business mentoring programme helped me tap into my true, authentic self to uncover my dreams and passions and bring them into reality in the form of a business. (This has led to more than I ever would have imagined)
Recently, Leonie's intuitive guidance sessions have seen me put aside what does not serve me in this life and step fully into my true self. It was like connecting directly with my soul.
All of these experiences were filled with Leonie's sincere love and heartfelt guidance. And at the centre of each of these experiences is putting fear and subconscious blocks to the side and opening up to love. The effects of this were not instant, but have been long lasting and life changing.
Thank you Leonie for all you have done for me! You have guided me on my journey and everything is exactly how it should be."
"I recently had an amazing healing session with Leonie! The information that she channelled was clear, accurate and relevant. Leonie supported me on my journey to a very sacred and deep space of healing. Thank you Leonie – you're a powerful priestess."
"My session with Leonie was such a great experience! I had no idea what to expect… but Leonie makes you feel safe and supported. I especially loved the tapping sequence, really powerful and has proven to be very beneficial. I'll be checking in regularly!"
"I am still in such awe over that session. That was truly incredible. I've already got a friend interested in booking a session with you. I'm feeling more excited than fearful about what my future holds and I finally feel motivation to move forward. I've always struggled to find passion and maintain motivation in all facets of life but I can finally feel it surging within me again. So thank you, I feel like I've been reconnected to my soul"
"I wasn't sure what to expect in an intuitive session with Leonie & was a little nervous. However, within seconds Leonie's approachable relaxed manner put me at ease. She was clear in her guidance & checked in with me regularly. I had the most amazing experience which totally resonated with me – Leonie's downloads were scarily spot on & gave some much needed clarity. Thank you Leonie!​​​​"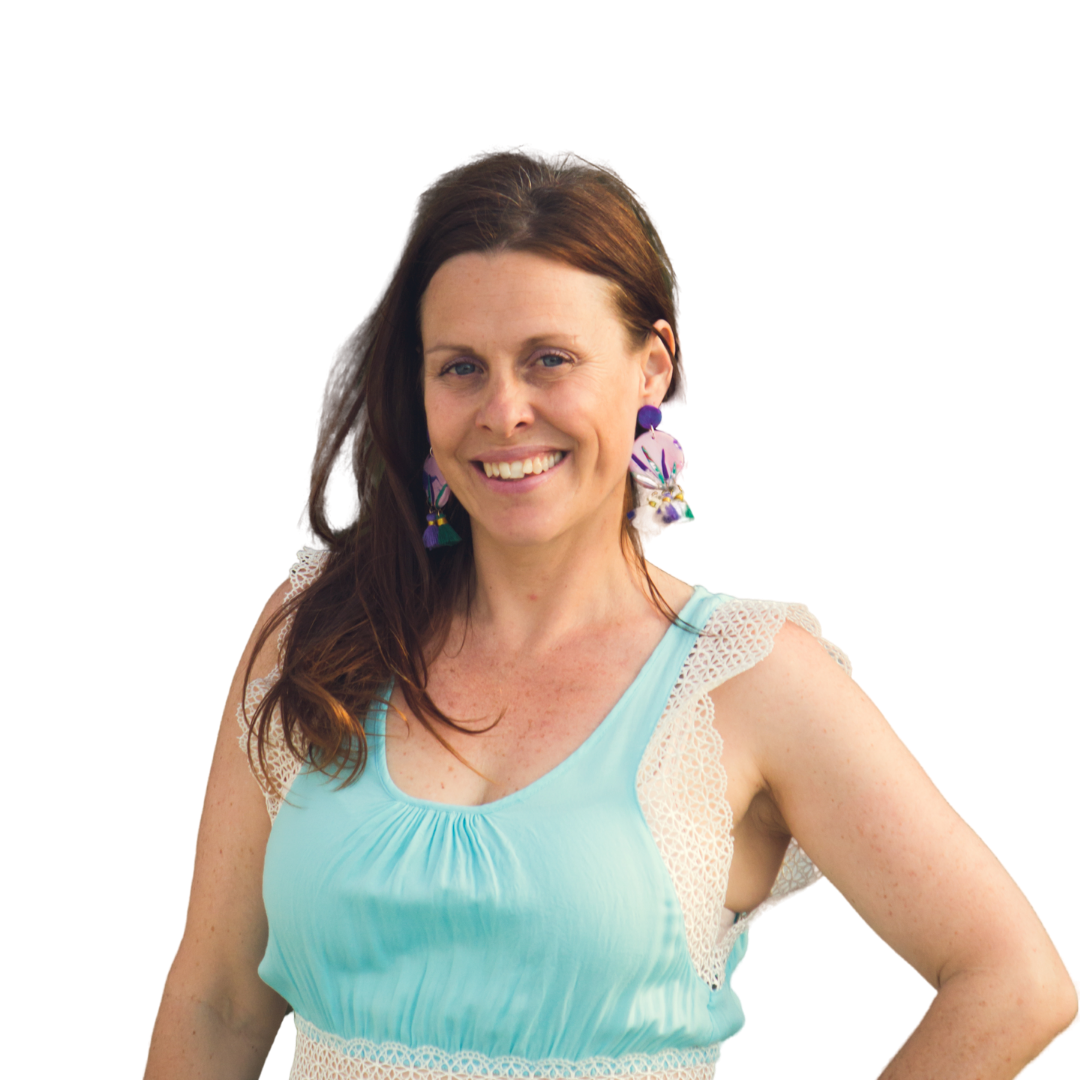 My name is Leonie, pronounced like Princess Leia-knee.
I am a Wellbeing Facilitator and Intuitive Intelligence Trainer. I am a mindfulness teacher, speaker and author of the international best selling books Mother Om and Awakening.
I have a multi-award-winning business, am founder of The Spiritual Bling Collective, and Luna Phoenix Designs.
I will nurture, support and inspire you.