Corporate wellness programs
Courageous Conversations
Workshops and Retreats
Educating leaders, managers and employees to manage their mental health though online presentations and workshops and in person events and retreats.
What do you need?
Stress and Time Management.

Mindfulness Training. Mental Health Awareness.

 Developing Resilience and Trust.

Team Building. Creating Authentic Relationships.

Work Life Balance. Digital Detoxing. 
What is our offer?
Corporate Wellness individually tailored to the clients needs.
Interactive sessions. In person or online.
Intuitive Intelligence Training.
Yoga and Mindfulness classes.
Jewellery making workshops.
Want to know more?
Leonie Laukkanen is Wellbeing Facilitator teaching Corporate Wellness programs, an Intuitive Intelligence Trainer, Keynote Speaker, and Author of the award-winning international best selling book "Mother Om" and co-author of the global best seller "Awakening". Leonie is also the creator of Luna Phoenix Designs jewellery.
Leonie presents to a wide range of clients including state governments, councils, health colleges, global corporations and in the early education sector.
Leonie is a born leader and change maker. Her soul purpose is to shine her light and inspire others to do the same.
Leonie lives in Brisbane, Australia with her husband and 3 young children. For over 10 years Leonie has been teaching yogic principles, mindfulness,intuition, and the art of living life from our heart's intelligence.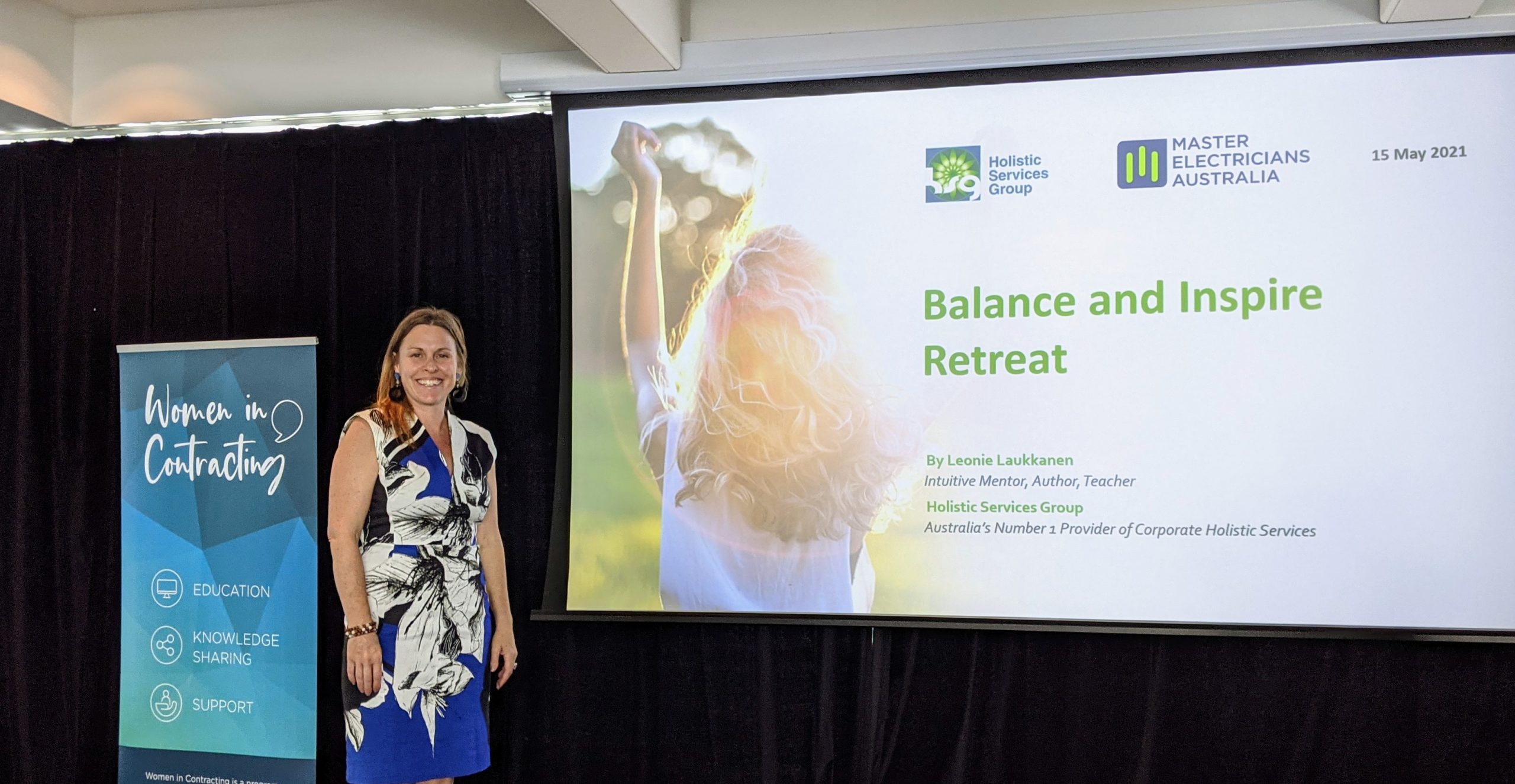 One hour session
In person or online
Online sessions are recorded via Zoom or preferred platform.
Half day workshop
3 hour session
In person sessions travel charges may apply.
Why would you work with me?

I have over 10 years experience in speaking and presenting 

I have worked with a wide range of clients including state governments, councils, education sector and global corporations

I have won 4 awards for my buisness and I am an award winning author

Speaking is my zone of genius

The Corporate world has changed and wellbeing is now essential